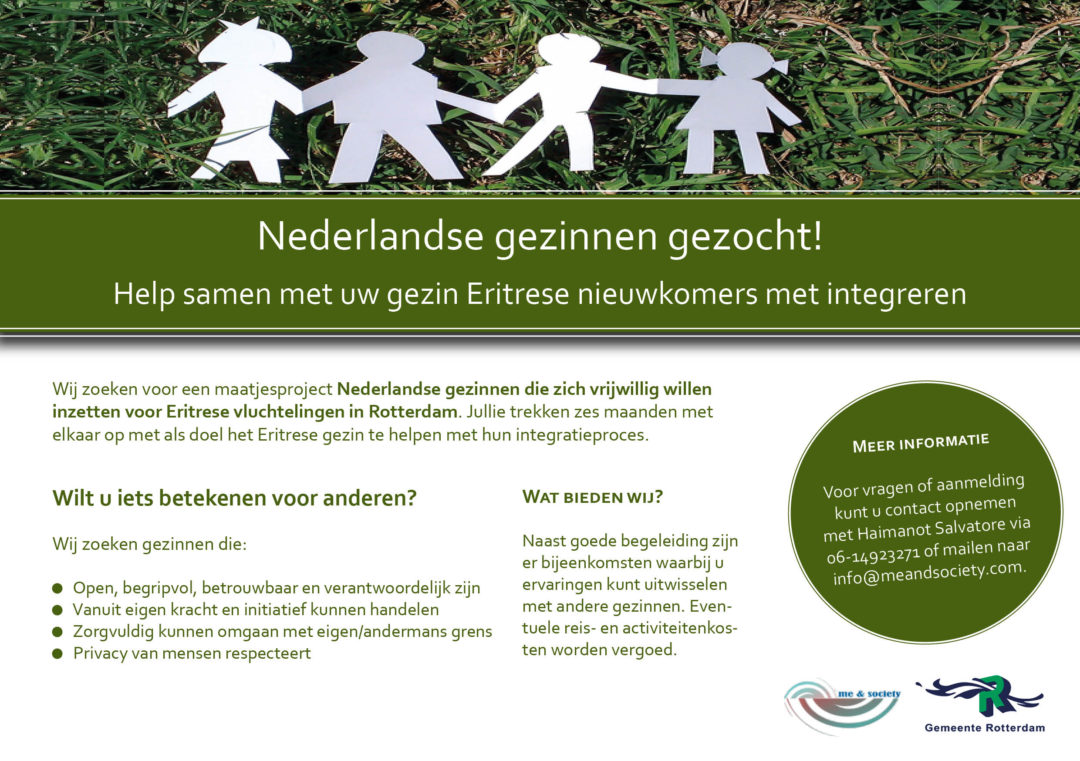 Wij zoeken voor een maatjesproject Nederlandse gezinnen die zich vrijwillig willen inzetten voor Eritrese vluchtelingen in Rotterdam. Jullie trekken zes maanden met elkaar op met als doel het Eritrese gezin te helpen met hun integratieproces.
Wilt u iets betekenen voor anderen?
Wij zoeken gezinnen die:
Open, begripvol, betrouwbaar en verantwoordelijk zijn
Vanuit eigen kracht en initiatief kunnen handelen
Zorgvuldig kunnen omgaan met eigen/andermans grens
Privacy van mensen respecteert
Wat bieden wij?
Naast goede begeleiding zijn er bijeenkomsten waarbij u ervaringen kunt uitwisselen met andere gezinnen. Eventuele reis- en activiteitenkosten worden vergoed.
Meer informatie?
Wilt u zich aanmelden of wilt u graag meer informatie? Neemt u dan contact op met projectbegeleider Haimanot Salvatore via 06-14923271 of mailt u naar info@meandsociety.com.