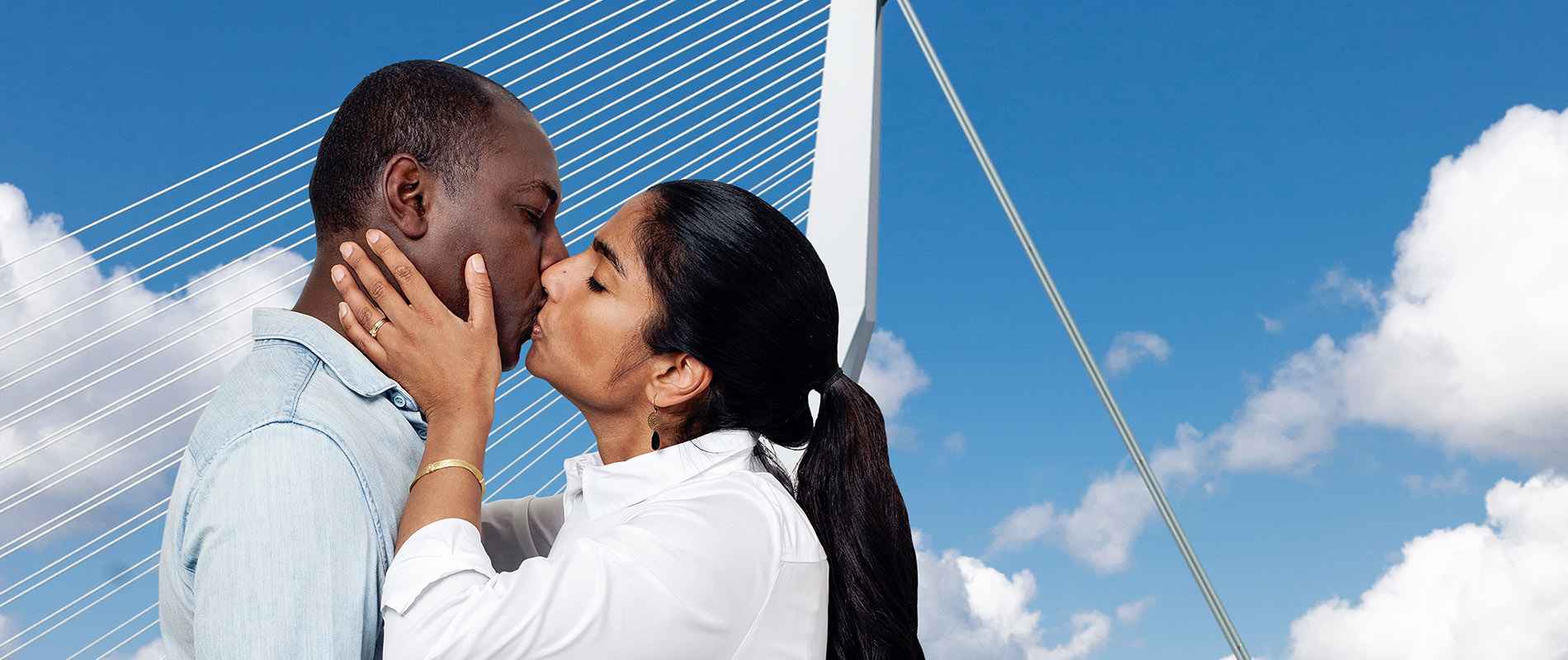 In Nederland kies je je partner zelf. Jouw vriend, jouw vriendin, jouw man, jouw vrouw, helemaal jouw keuze. Gemeente Rotterdam steunt je hierin. In onze stad geloven we in keuzevrijheid. Om te kunnen zijn met wie jij wilt. Zonder veroordeeld te worden door anderen of het niet te mogen van anderen.
Volgende week start de campagneweek Schadelijke Traditionele Praktijken waarin de gemeente samen met haar partners langs scholen gaat om het onderwerp zelfbeschikking bespreekbaar te maken en zodoende in gesprek te gaan met leerlingen. De voorstellingen Kiezpijn en Ik blijf hier, evenals de fototentoonstelling Vision of their Future zullen de aanleiding vormen om dit taboe bespreekbaar te maken.
Dinsdag starten we op het Carré College, gevolgd door het Albeda College op woensdag en InHolland op donderdag.
Wij hopen op een inspirerende week!